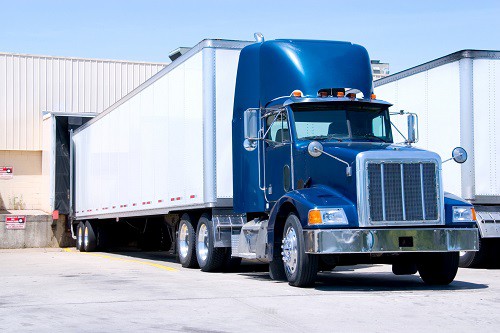 Amidst the well-known driver shortage, the average wage for truckers in the United States has been climbing. It follows the basic principles of economics—as the supply of truckers has diminished, the demand for them has risen, thus leading to higher pay for their services.
At the moment, the starting wage for a "rookie" trucker is somewhere around $40,000 per year, according to All Trucking. In many large, private fleets (such as Walmart's), it is not uncommon for the median annual wage for truckers to total $68,000.
Sounds pretty sweet, doesn't it? On the surface, it would seem as if the wage for truckers is high, with nowhere to go but up.
However, this is not actually the case. Gordon Klemp, president of the National Transport Institute, revealed that the wage of truckers has not kept up with the rate of inflation of the U.S. Dollar since 1980.
Back in 1980, the average trucker made $38,618 per year, Klemp says. If that total were to be adjusted to the current dollar, truck drivers would exceed $111,000 in yearly pay. That is obviously quite a drop off. In the past 30 years, the wage for an American truck driver has plummeted by nearly 33%, according to Overdrive.
Nonetheless, Klemp also made it clear that, despite the large fall that trucking pay has seen, it is (albeit slowly) returning to a high level. Methods such as hourly pay and incentive-based pay have become commonly adopted by many trucking fleets hoping to offer the best drivers the best pay in the industry.
Only time can tell if the average wage of the American trucker will be able to overcome the massive fall that it has seen in the past three decades. But, if you are the owner of a small trucking fleet or an owner-operator, you don't have time to wait for the economy to figure out how to raise your wages. You need access to working capital immediately. Luckily, we can help with that. We are experts when it comes to helping small and mid-sized trucking companies get access to cash when they need it. Give us a call at 855-393-2286 and start growing your small trucking business.
Save