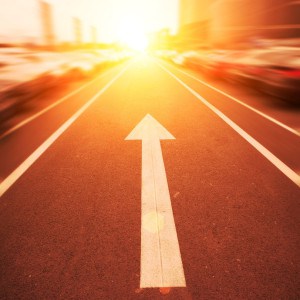 Since the economy's recovery from the 2008 financial crisis, the trucking industry has experienced increases in not only its popularity, but also its demand for employees. More recently, trucking companies' demand for drivers has reached an all-time high as they continue to expand their businesses, resulting in a shortage of almost 40,000 drivers.
Trucking companies are starting to realize that this overwhelming number will only continue to climb if they do not tap into the potential of alternative pools of prospective employees.  In fact, one of the most valuable pools to the trucking industry consists of people between the ages of 18 and 34: The Millennials.
Millennials are found abundantly in the workforce, counting for every one in three employees, yet trucking companies find that they are having a difficult time reaching out to and attracting this up-and-coming group.
Why?
Millennials are changing the way people think about the workforce. With a greater interest in technology, contemporary views about workplace standards (dress codes, hierarchical business practices, etc.), and a want to feel like they are contributing to the bigger picture, this younger group is redefining what it means to be successful—something the trucking business has struggled to keep up with.
According to the American Trucking Association, the median age of truck drivers is 49. This aging workforce, consisting primarily of baby boomers, has tended to stray away from these more contemporary practices throughout their employment. With thoughts of retirement looming over its employees' heads, however, the trucking industry has made strides to begin to incorporate these new techniques into their employment strategies as an attempt to attract a younger audience. In doing so, freight companies hope to lessen the shortage of drivers, and consequently the turnover rates of their current employees.
Jobs in Trucking for Millennials
In order to see results, trucking companies have recognized that they must make certain changes to their current hiring process. Foremost, the qualifications to be a truck driver are extensive and difficult to meet. While hundreds of applications for drivers are sent to these businesses, many are turned away on the basis that they simply do not meet the standards expressed by the qualifications—the most inhibiting being the 21+ age limit.
Recent legislation has worked to reduce the age limit to 18, which would allow for an entirely new mass of applicants who have not yet settled into a job. In fact, younger applicants could be the key to reducing the shortage insofar as they are just as capable as older drivers and less likely to hold criminal records or unclean background checks that would prevent them from being hired.
Furthermore, the trucking industry must make efforts in re-branding the freight business as a whole. By selling the business as one that holds great opportunity for both individual and holistic improvement, they are more likely to captivate the attention of a younger generation who seeks employment in fields that are fast-paced and contemporary.
Perhaps the trick for making the trucking industry appeal to Millennials is to make it for Millennials. Stripping itself of archaic practices and revamping an industry that is inevitably linked to the older generations will add substance to the job, allowing potential employees to view it as an opportunity to travel and meet new people rather than just moving freight. The ATA's course of action lists a few ways in which the trucking industry has made efforts toward remodeling its business already.
With growing opportunities comes growing business. Invoice factoring helps trucking companies keep up with the fast pace without financial burden. Contact us for more information about how factoring can help revamp your business!