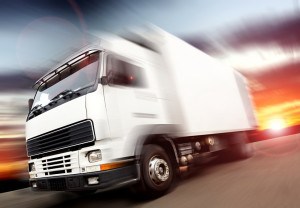 Safety is no joke for those in the trucking and freighting industry. Operating heavy machinery and traveling great distances can put even the most experienced driver in harm's way. Those who are assigned to transport oversized loads particularly need to heed caution, as a recent accident in North Carolina reminds us.
According to Heavy Duty Trucking, an 18-wheeler was hit by an Amtrak passenger train earlier this week. The truck was reportedly three times over the standard size and weight of the legal 18-wheeler, and had been attempting to make a left turn across a set railroad tracks for over eight minutes when the oncoming train was spotted. The driver tried to complete the turn until jumping out of the cabin immediately before impact. The driver was not harmed, however at least 55 passengers and the conductor of the Amtrak train sustained injuries.
Investigations of the crash are underway. The incident has left officials wondering why Amtrak or the railroad managers were not alerted ahead of time of the truck's inability to complete the left-hand turn. Had such a warning been issued, the crash would have been avoided. The truck had the proper clearances to operate an oversized load, and also had the necessary Highway Patrol escort.
The truck was transporting an electrical distribution facility using a 164-foot long trailer.
The Highway Patrol, the truck's dispatcher, and the truck driver did not give any warning to the railroad before the wreck, and potentially face punishment for such negligence. Luckily, there were no fatalities in the wreck.
Nonetheless, the recent crash in North Carolina serves as a powerful reminder for all of those in the trucking and freighting industry to be careful on the roads. The industry comes with its hazards, and it is essential to follow all of the safety procedures that ensure that drivers and their freight arrive at their destination safely.
Trucks can be dangerous vehicles to others on the road which is why if you are involved in an accident with a truck, you might want to consider getting in touch with a Truck Accident Attorney.
Following a recent cattle truck accident in Kennesaw, that left the truck overturned, seven cows dead, and another 12 that had to be captured after escaping, it reminds us the dangers surrounding cattle trucks. If you or someone you know has been injured in a cattle truck accident near Savannah, GA, you could contact a Georgia cattle truck accident lawyer for help with your potential claim.