Trucking factoring for owner-operators helps businesses grow and eliminates the stress of having to worry about unreliable customers and delayed payments. With delayed payments, it may be hard to find the capital to move onto your next load. Instead of letting businesses suffer from a lack of funding, owner-operators can factor freight bills and keep hauling loads without waiting for overdue payments.
Trucking factoring for owner-operators will increase cash flow and eliminate the stress caused by inconsiderate customers by getting trucks back on the road and hauling more freight.
Grow Your Trucking Business with Freight Factoring
Owner-operator trucking factoring keeps trucking businesses moving by providing funding for drivers to pick up more loads even when customers have yet to pay off past freight bills.
Don't let your trucking company be held back by unpaid invoices.
Start factoring for trucking and boost the overall output of your fleet. With benefits such as fuel cards and up to 50% fuel advances upon load pickup, factoring for trucking is a great financial advantage.
Fuel cards are accepted at all major truck stops and refueling stations throughout the US and Canada, providing discounts at the pump and saving owner-operators from falling victim to rising fuel prices.
Fuel is a major expense for all trucking companies but with trucking factoring, owner-operators are able to fund fuel costs with partial advances on the freight bill at load pickup.
It's time to start growing your trucking company by taking advantage of the services provided with trucking factoring.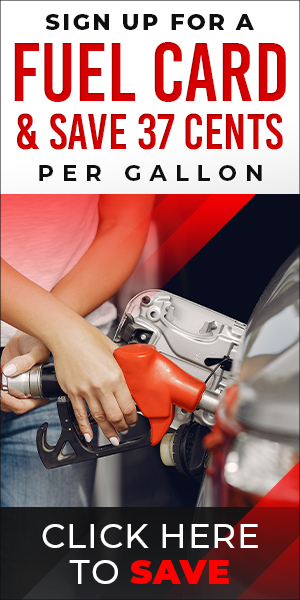 Flexible Funding for Trucking Companies of All Sizes
Transportation factoring companies are eager to help trucking businesses of all shapes and sizes. Apply today and get partnered with a factoring company that specializes in the specific needs of your business. By pairing with the trucking factoring company that is best suited to your needs, both parties are assured a positive experience and an increase in cash flow. And best of all, approval is based on the credit of your customer, not you.
Unlike a traditional bank loan, bad credit does not stop you from factoring freight invoices. Transportation factoring companies collect payment directly from your customers so you don't have to worry about your own financial history.
No matter the size of your trucking business, factoring for trucking is quick and easy. There are no required long term contracts, keeping trucking companies safe and flexible. The quote is free and you will receive funding the same day you apply, so your business never has to slow down.
Factoring helps trucking companies grow by providing different funding options. With both recourse and non-recourse trucking factoring programs available, trucking companies are given the flexibility to choose whatever funding options work best.
Blog
Being a truck driver is hard, but being a broke truck driver is even harder. This is why many have started to look into how to get free money online. One thing that doesn't have to be difficult is saving money. Follow these 14 simple money saving tips for truckers if you're trying to lower…

---