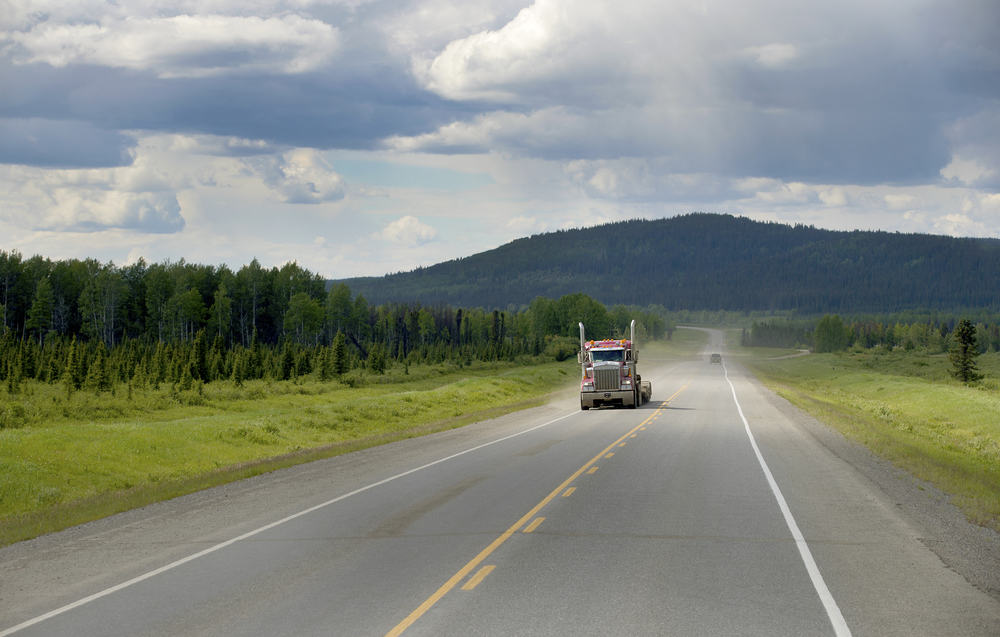 Truck drivers are no strangers to long hauls on the road. After a career full of spending days on end traversing the country and working long, irregular hours, there is very little about the American highway infrastructure that a trucker doesn't know.
But with that said, do you happen to know the ten longest highways in the USA off of the top of your head? Check out this list, and test your knowledge of the American roads!
US 20
US Route 20—the longest highway in the land. Route 20 covers 3,237 miles and stretches from Boston to Newport, Oregon.
US 6
Number two on this list also starts in Massachusetts. Beginning from Provincetown, at the very tip of Cape Cod, US Route 6 ventures 3,207 miles to Bishop, California.
I-90
The longest road in the interstate system, I-90 runs from Boston (surprise, surprise) to Seattle, Washington, spanning 3,101.77 miles.
US 30
Covering 3,073 miles, US Route 30 starts in Atlantic City and ends in Astoria, Oregon.
US 50
The last member of the "3,000+" club, US Route 50 stretches 3,011 miles, connecting West Sacramento, California and Ocean City, Maryland.
I-80
The second-longest highway within the interstate system, I-80 is 2,899 miles long. It starts in Teaneck, New Jersey and ends in San Francisco.
US 60
Route 60 covers 2,670 miles of land as it bridges Quartzsite, Arizona and Virginia Beach.
US 2
Running from Rouses Point, New York, to Everett, Washington, route 2 is the eighth longest highway in the United States—it spans 2,580 miles.
I-40
The third longest interstate highway travels 2,555 miles between Barstow, California and Wilmington, North Carolina.
US 12
The tenth longest highway in America is Route 12, starting in Detroit and ending in Aberdeen, Washington, covering 2,483 miles.
Please include attribution to ezfreightfactoring.com with this graphic.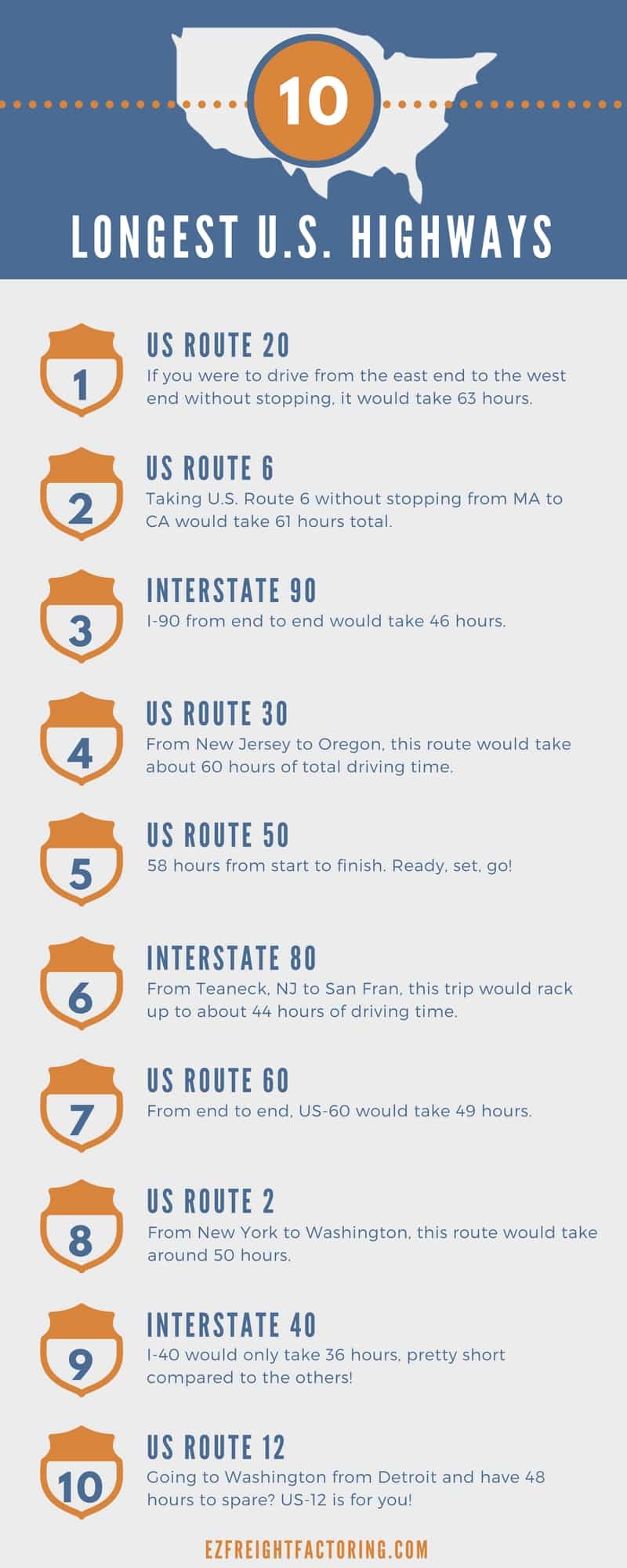 —
There you have it! The ten longest roads in the United States. No doubt, the majority of small trucking company drivers and owner-operators have had to make a voyage or two on each one of these gigantic highways. You have seen and done it all. But, are financial problems holding you back from seeing/doing more? Cash flow shortages are one of the biggest obstacles for small fleet owners and owner-operators. Luckily, we can help—let us introduce you to the benefits of factoring freight bills so that you can maintain a healthy cash flow and make more money.